Short Circle in Austria 2020; distance 830 km, Elevation + 5.430 / – 5410
Due to the corona crisis in 2020 we only have done a short circuit in Austria. Within this half circle we have used the available cycle lanes. The quality of the cycle lanes varies from superb to poor. Used Cycle lanes: Drau Radweg, Lavant Radweg, Zirbenland Radweg, Mur Radweg, Mürztal Radweg, Semmering Radweg, Schwarzwald Radweg, Fohrenwald Radweg, Hohe Wand Radweg, Triestingtal Radweg, Traisental Radweg, Donau Radweg, Traun Radweg, Salzkammergut Radweg, Tannberg Radweg Mozart Radweg, Wallersee Runde and Tauernradweg to Hallein.
The daily Tours in details:
Summary: Although we used only "Cycle Lanes" the quality of the lanes varies a lot. From extra built lanes in quiet nature to riding on main streets. Furthermore, sometimes the "Signs" and the information provided within the maps are misleading. Especially the Salzkammergut Cycle Path goes mostly on main streets with moderate to heavy traffic. The challenge is, to find the "right cycle path".

See below the daily trip. Pictures will open in a new tab. GPX data and more under BikeMap.net
Grafenstein – Wolfsberg; km 72; Elevation +590 / -540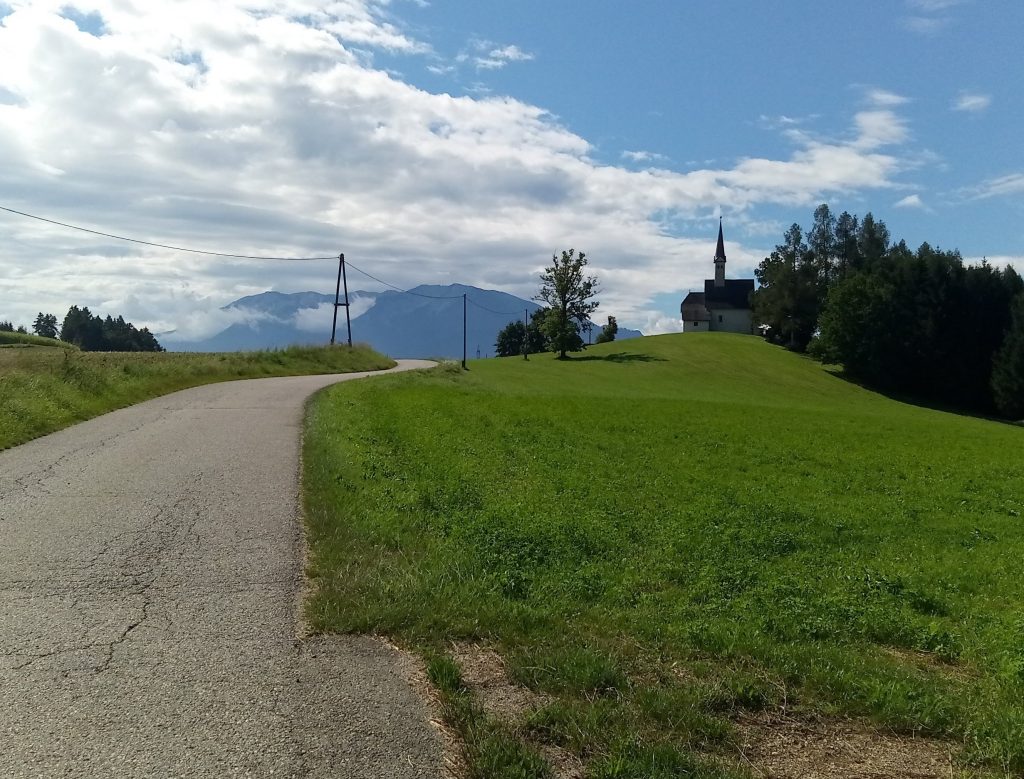 Done on 19. Aug 2020; The first 4 km along a traffic-free Cycle Lane, the next few km following the main street, there is no alternative until reaching the DRAURADWEG. Fine riding for the next km, mostly free from traffic, on Cycle Lanes or quiet Lanes. After a short section on B80, superb riding along the LAVANT RADWEG to WOLFSBERG.
Wolfsberg – Leoben; km 93; Elevation +569 / -481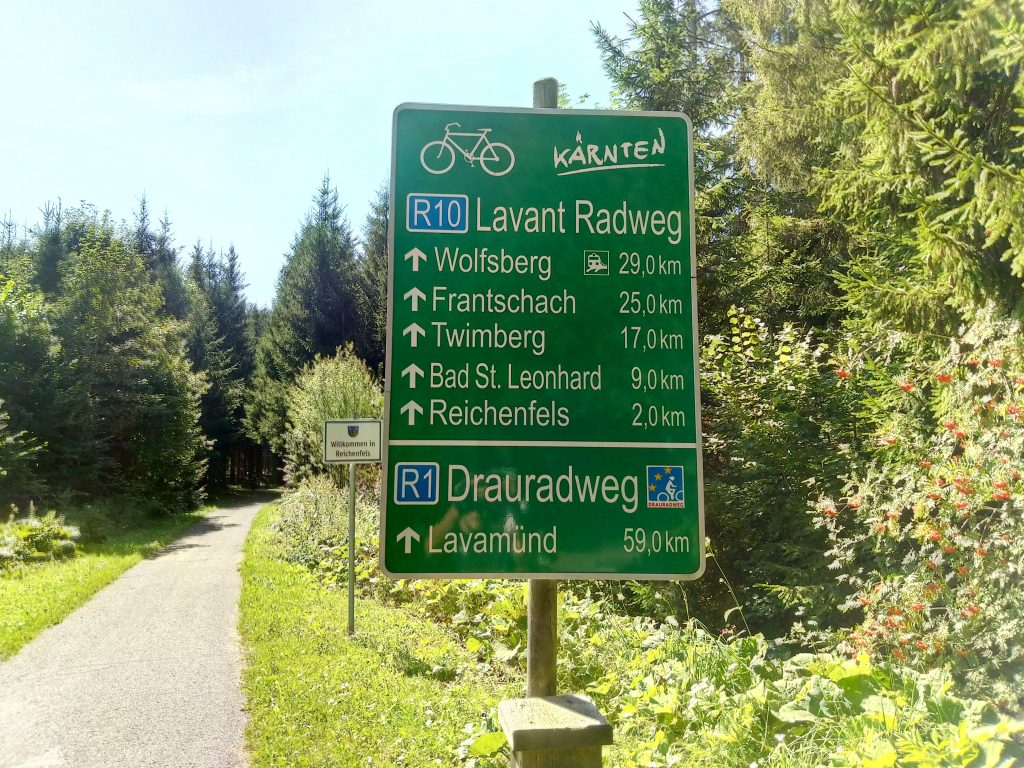 Done on 20. August 2020. After 4 km there is just one option, following the main road for 13 km. Riding further along the cycle path, the "Lavantal Radweg" improves and between Reichenfels and Obdach perfect conditions. Later average to a poor cycling environment. There is certainly room for improvement.
Leoben – Semmering; km 82; Elevation +604 / -150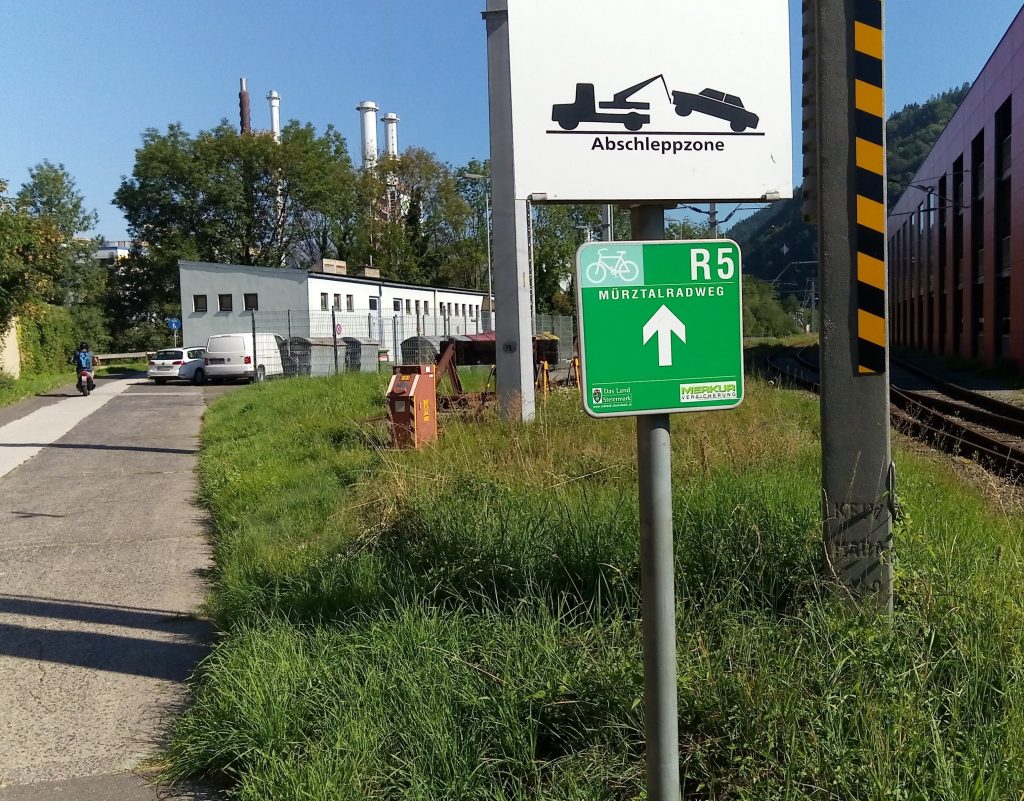 Done on 21. August 2020. Moving along Murtal cycle path until Bruck changed to Murtztal cycle path and finally riding a short section on Semmering cycle path to the destination of the day. Good to superb riding. I recommend using the old road the final km up to Semmering, as there is no traffic and a steady climbing with no loss of elevation.
Semmering – Weissenbach; km 87; Elevation +254 / -871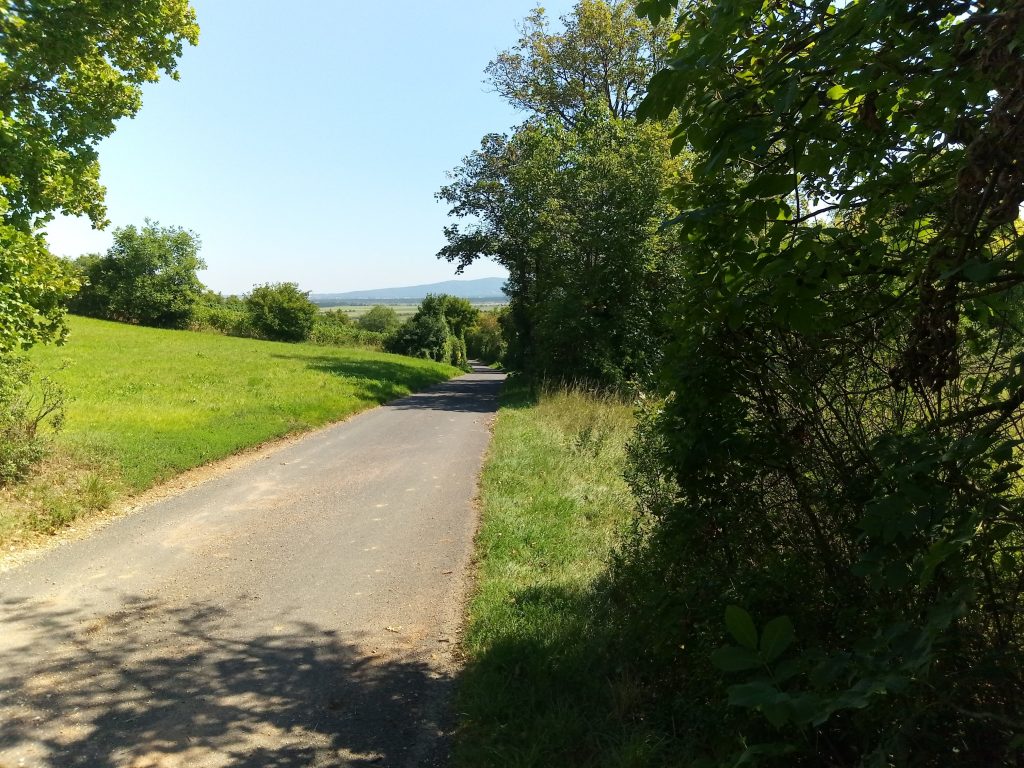 Done on 22. of August 2020. Mostly good and perfect cycle lanes. Down from Semmering until Gloggnitz there is no cycle path, however just moderate traffic and a fine downhill ride. The fine day ended with excellent riding on the Triesting cycle path to Weissenbach. Used cycle lanes: Schwarzwald,- Fohrenwald,- Hohewand- and Triesting cycle path.
Weissenbach – Traismauer; km 85; Elevation +318 / -505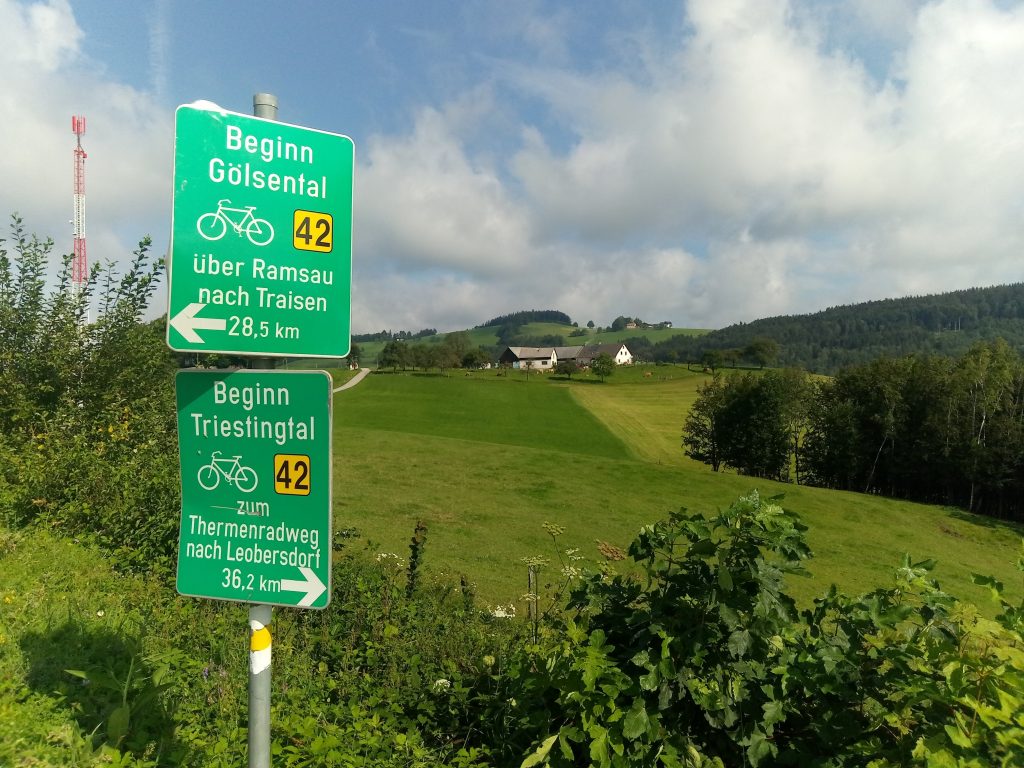 Done on 23. of August 2020. Perfect day, first moderate climbing in beautiful nature without traffic on Golsen cycle path uphill, later downhill to Ramsau – Hainfeld. From there following the Traisen cycle path to Traismauer. The best day so far this week.
Traismauer – Ybbs an der Donau; km 87; Elevation +121 / -89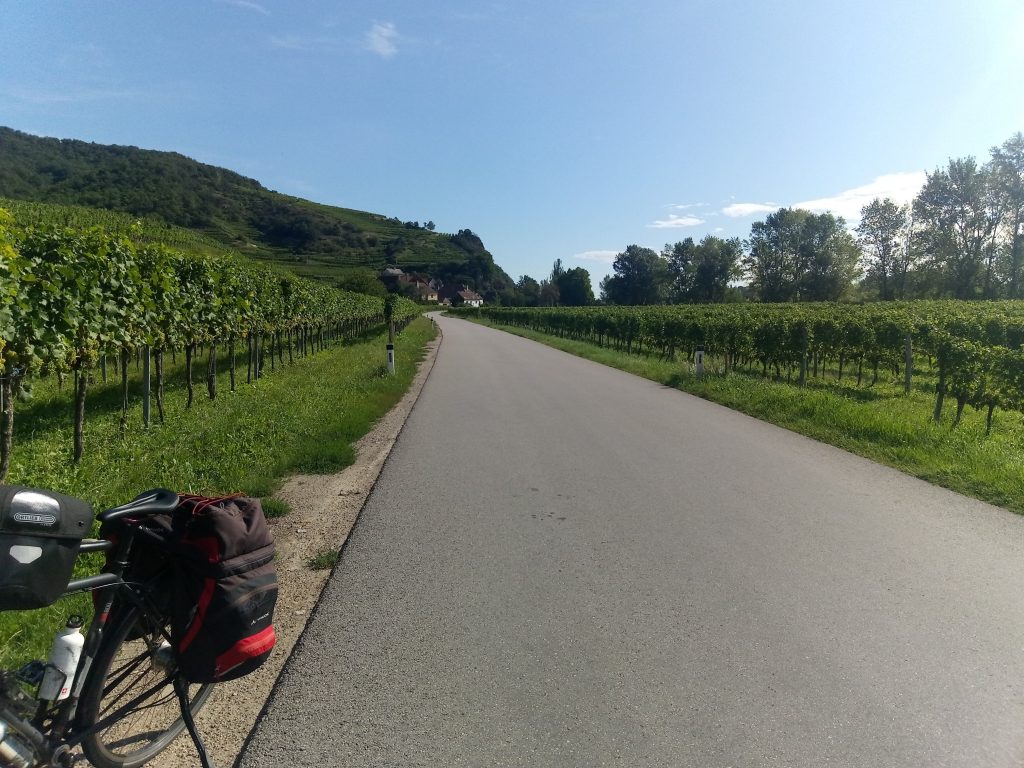 Done on 24. of August 2020. Nice cycling on the south side of the Danube cycle path until Mautern. The following kilometres through Wachau could be better as this is a very famous region of the Danube Valley. The cycling path is built mostly very near the main street or follows the old road. From Melk on again excellent cycling in quiet nature.
Ybbs an der Donau – Traun (Linz) ; km 82; Elevation +153 / -120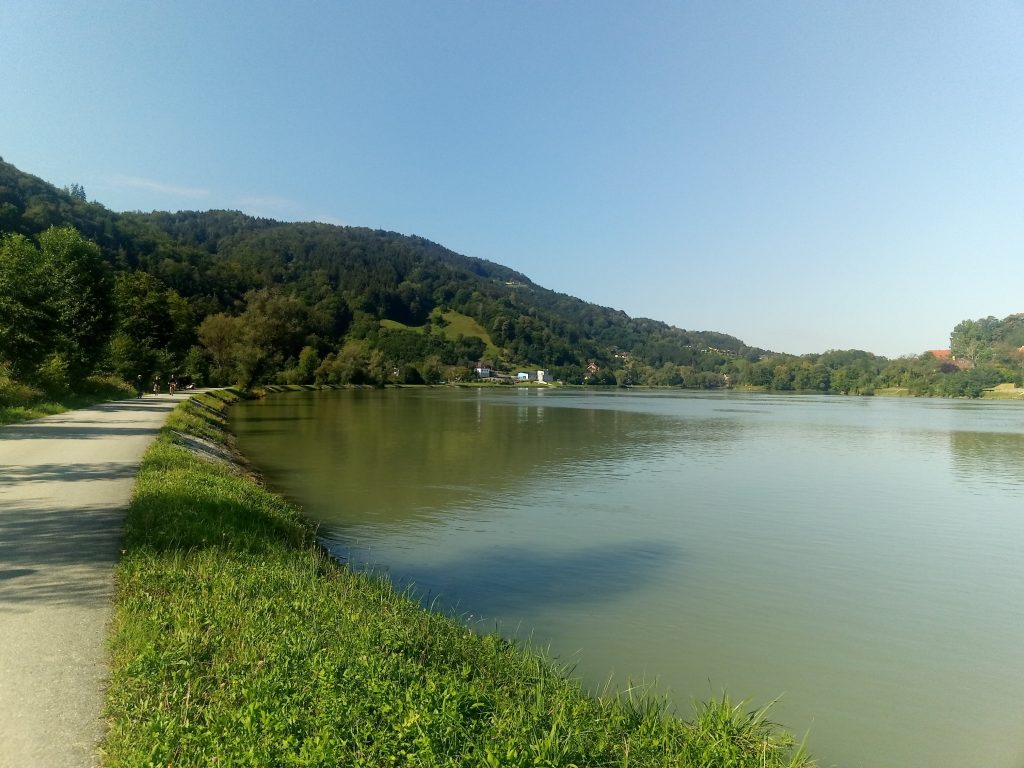 Done on 25. of August 2020. Last year we cycled from Passau to Vienna using in this area the northerly cycle path. Therefore I have chosen to take the south embankment. In my view, the cycle path on the south side is a bit better, especially south of Grein to Ybbs.
Traun (Linz) – Gmunden; km 77; Elevation +251 / -82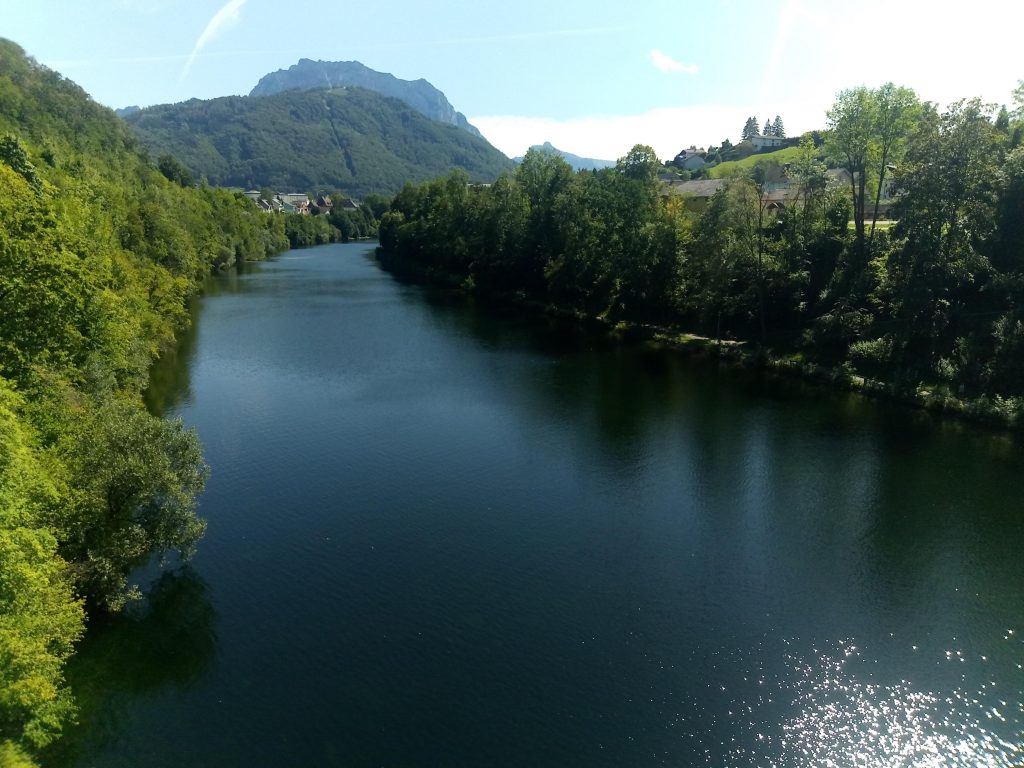 Done on 26. of August 2020. Using the excellent R4 (Traun cycle path) up to Lambach, following the R 6 (Romer cycle path) until Muhlwang. These parts are good example for cycling in quiet nature, on build cycling tracks. The next kilometres up to Traun are a mix of good to average cycling, a few km for Gmunden the conditions are improving and fine riding to the beautiful Lake Traun.
Gmunden – Straßwalchen; km 83; Elevation +536 / -471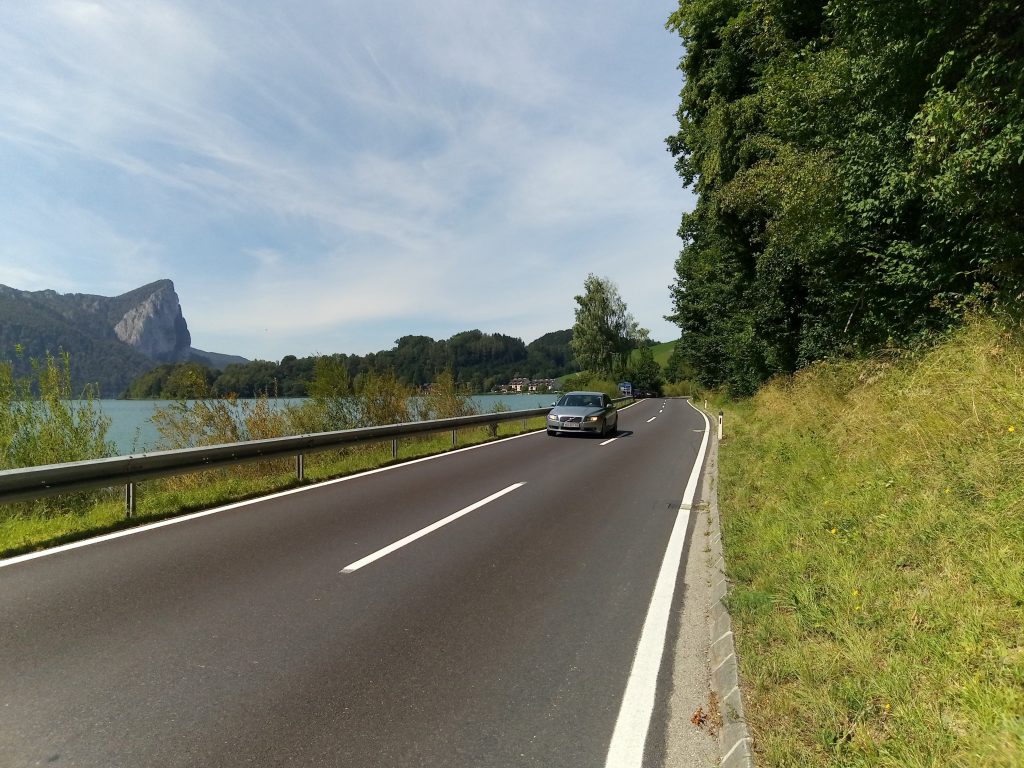 Done on 27. of August 2020. On a dissapointing day, the R2 (Salzkammergut cycle path) did not fulfill my expectations. This cycle path goes mainly on main roads with heavy to moderate traffic. There are just a few sections on quiet roads and no section at all for cycling only. A bit a shame, because this marvellous nature would deserve a proper cycle track. (Over Lake Attersee we used a boat.)
Straßwalchen – Hallein; km 77; Elevation +394 / -455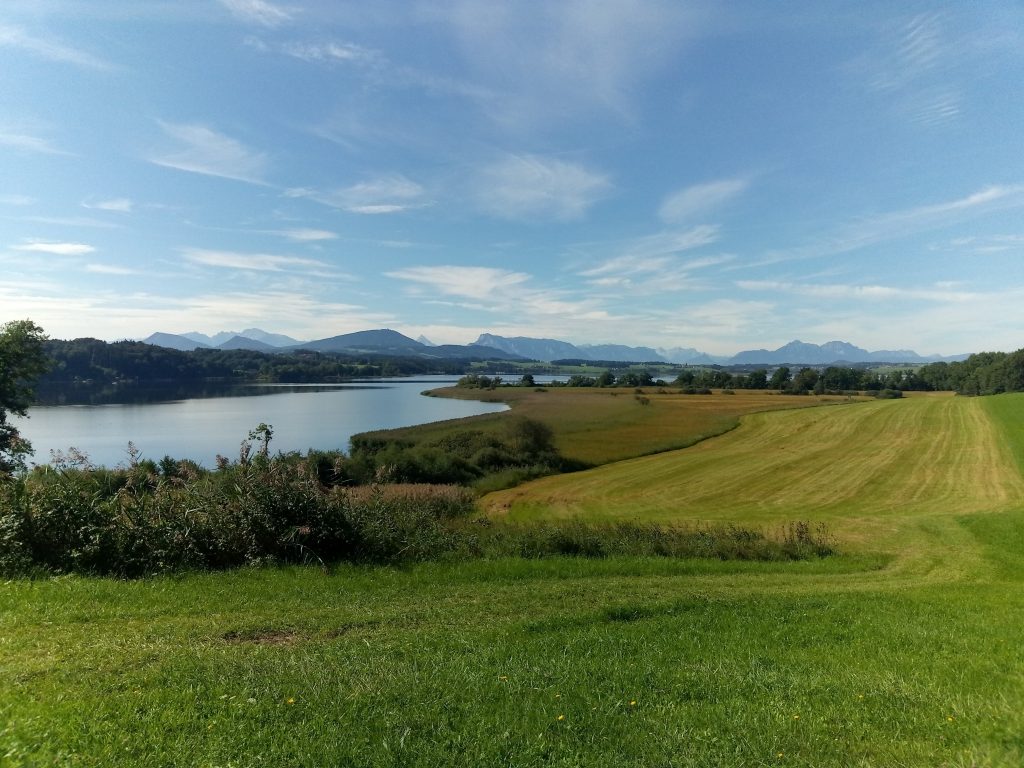 Done on 28. of August. Again average to good riding in pretty countryside. The first section is on quiet lanes and minor streets leading to the beautifully Lake Wallersee, later from Eugendorf through Salzburg to Hallein on outstanding cycle paths.