SWEDEN 2011 AND 2012 AND THE TOUR TO THE NORTH CAP 2013
The Swedish countryside, with beautiful scenery and quiet nature, is a good place for cycling. Most of the area is flat, or you are going gently hill up and down which makes cycling easy. On the border to Norway there are more demanding hills, but still fine to ride.
The plus in Sweden is the quiet nature and some small roads which lead through remote areas. For people who like to pitch up a tent somewhere in the middle of the wood, it looks like an ideal world, because it is legal and there are wonderful places. For people with the need for accommodation, they have to plan carefully, farther north lesser possibilities to find a bed.
As road standards are excellent, especially on the east coast (main roads) there is much more traffic as you might expect. You should avoid going along or near the main traffic lines. Sometimes there might be no alternative and you have to expect to ride on E-roads. At least it is legal, – although a very unpleasant situation, we have had to do it on a few occasions.
Cycling tracks are sign-posted. However, cycling tracks, for example, "Sverigeleden" or "Ostkustenleden" and others, run on roads with moderate or heavy traffic. Traffic-free track you might find through towns and sometimes beside the main roads. But extra build cycle tracks through the countryside are not common. Besides, there are few signed cycle lanes on quiet roads that cover beautiful areas, Fäbodleden might be an example. However farther NORTH it is impossible to avoid main roads. – See North Cap – part KIRUNA. Which is annoying, beautifully nature destroyed by heavy traffic.
After nearly three thousand km in Sweden from Gothenburg to Overtorneo, we enjoyed mostly perfect cycling sometimes spoiled by lack of cycle lanes or quiet roads.
GPX or KML data are to find under Bikemap / Touren 2013 North Cap and 2011&2012 Sweden
Stockholm is an excellent place to do cycling. Many cycle tracks invite you to discover the town and the surrounding area."Sverigeleden" and "Ostküstenleden" leading through Stockholm mostly on cycling tracks without traffic. Besides, we have done many tours in and around Stockholm, not all of our tours are saved on this map. Done 2011, 2012, 2013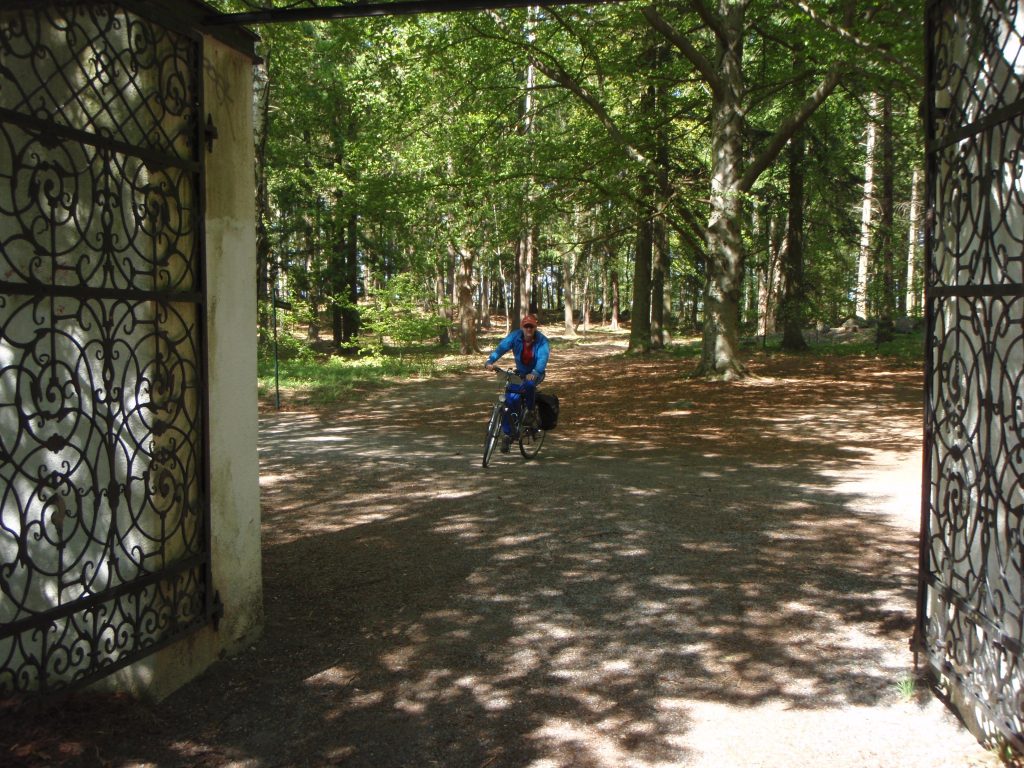 The Mälaren cycling track is running on streets with more or less traffic. There are many opportunities to choose from different versions along the Mälaren track. Done 2011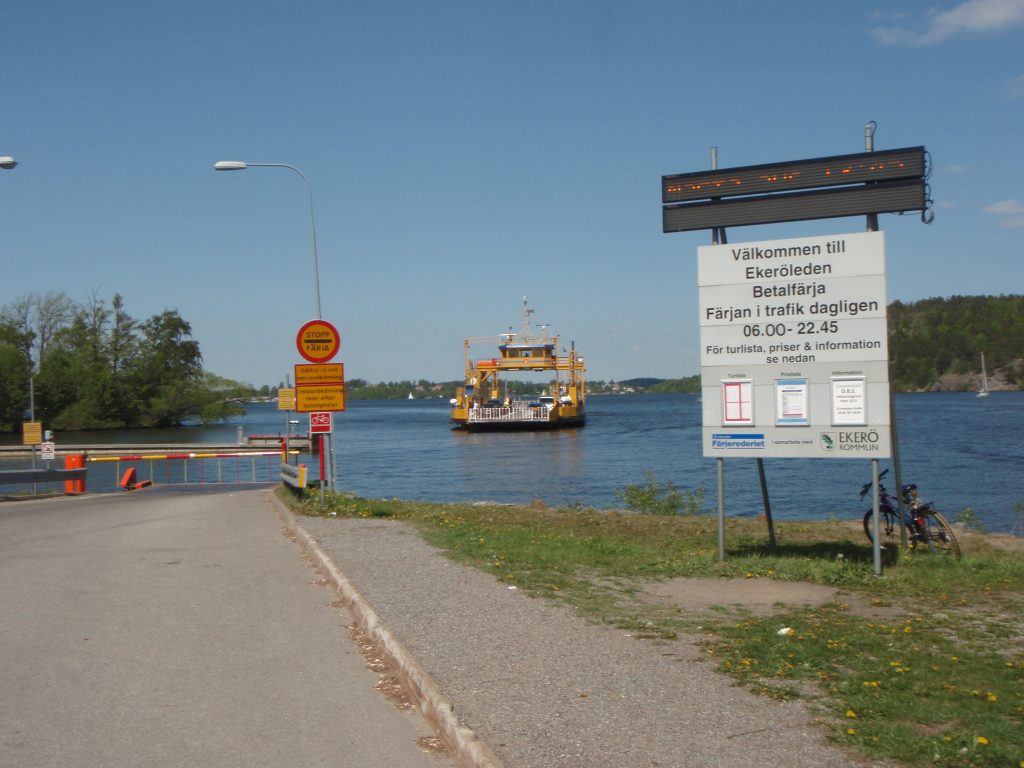 More pictures 2011 Lake Malaren Stockholm
The tour from Gothenburg to Stockholm is worth it. The possibility to go partly along Sverigeleden, Västgotaleden and follow the Göta Canal is a fine opportunity to see different landscapes. The path along the Göta Canal is without car traffic, although to reach the individual canal sections, you have to ride along some streets, in sum very enjoyable ride in a beautiful landscape. If you are in SWE you should not miss out this trip, done 2011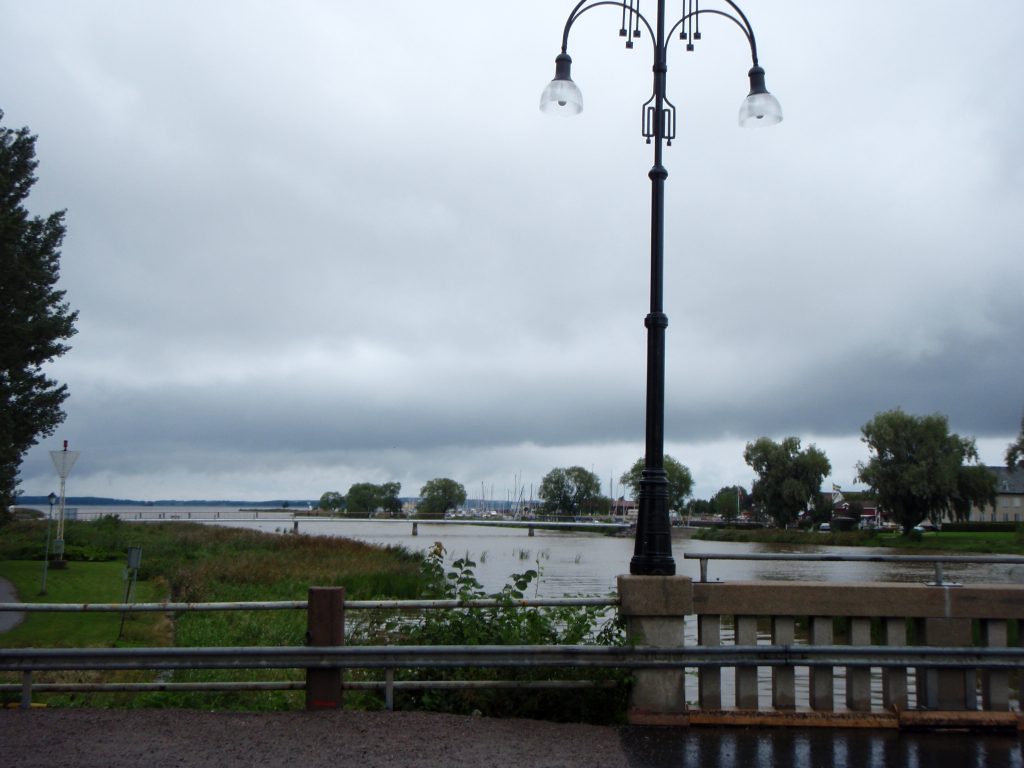 More pictures under 2011 Goteborg – Stockholm
Stockholm – Umea, 1430 km. The main cycle activity in 2012 lead us from Stockholm (Balsta) up to Umea. During 15 days we have had fantastic cycling through marvelous nature. On the tour we passed the highest village in Sweden, Högvalen, cycling in National Park Fulufjälet. Riding along the borderline of Sweden and Norway on the fantastic "Flatruet" and crossing Sweden from west to east reaching Östersund on Swedish national day. We enjoyed the afternoon at the local museum and a good meal based on the Swedish traditional food. We left our bicycles in Umea for the next part up to Lulea planned in a few weeks.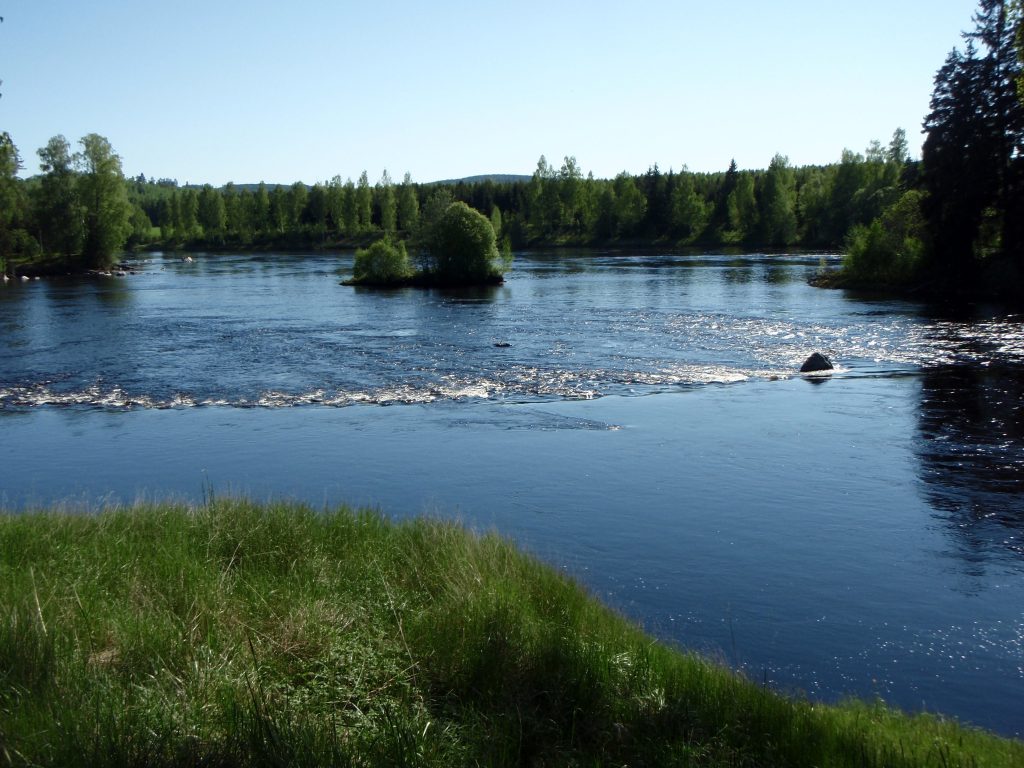 More pictures under 2012 Stockholm – Umea
Umea to Lulea 610 km, the second part of the holiday 2012. Again supreme riding in beautiful nature. From Start, in Umea we stayed on the south side of the river to avoid the main road; this was a total success. Unforgettable Storfosen. The signposted "Sverigeleden" runs often on the main street with heavy traffic. Therefore I have made up my track through fantastic nature on quiet roads. It is time for Sweden to update the "Sverigeleden" to new demands! The part from Arvidsjaur to Vidsel is an example of how we avoided streets with moderate traffic.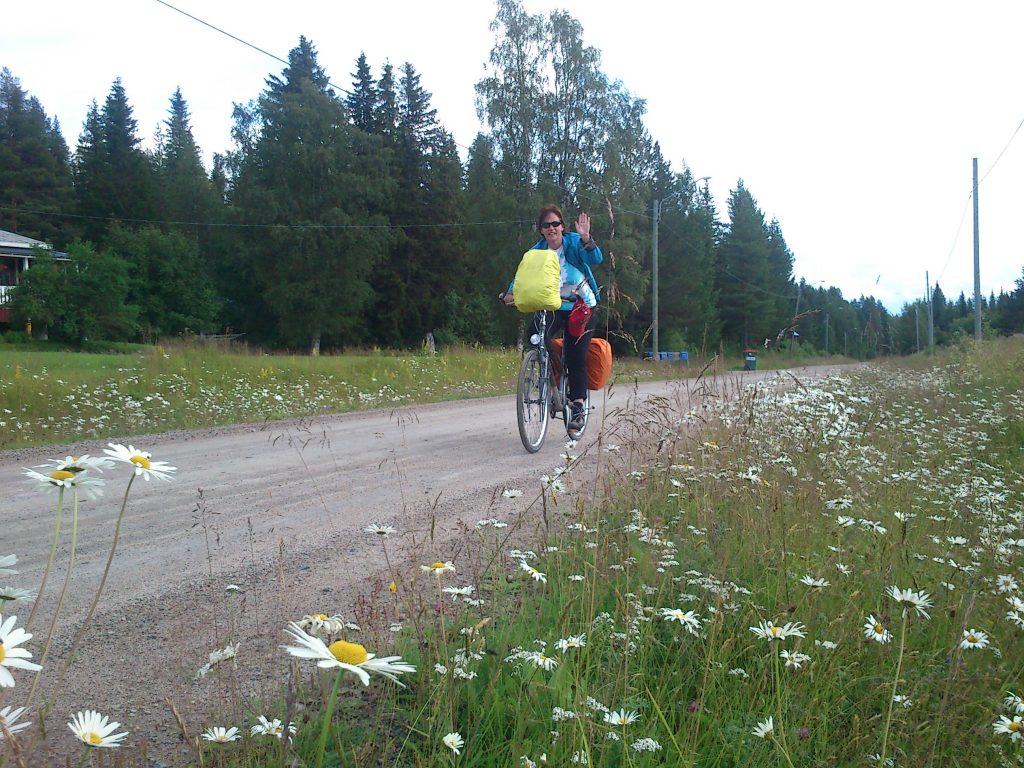 More pictures under 2012 Uea – Lulea
The NorthCap Tour 2013 – has been a fantastic experience. Throughout the three weeks, we have seen a lot of the "higher north", enjoyed marvellous nature and interesting sightseeing places.
Planning a cycling tour up to North Cap has some difficulties. North of the Arctic Circle there is just a limited number of roads. You would expect that in these remote areas there might be less traffic, but that is not always so. To avoid the most annoying traffic you should not use "E" roads, sadly this is not possible on a few occasions.
I recommend cycling through Sweden or Finland up to Kautokeino and follow 92 and 93 to Karasjok. Further north there are no alternatives. This route has proved to be interesting and with less traffic than the Norway Coast.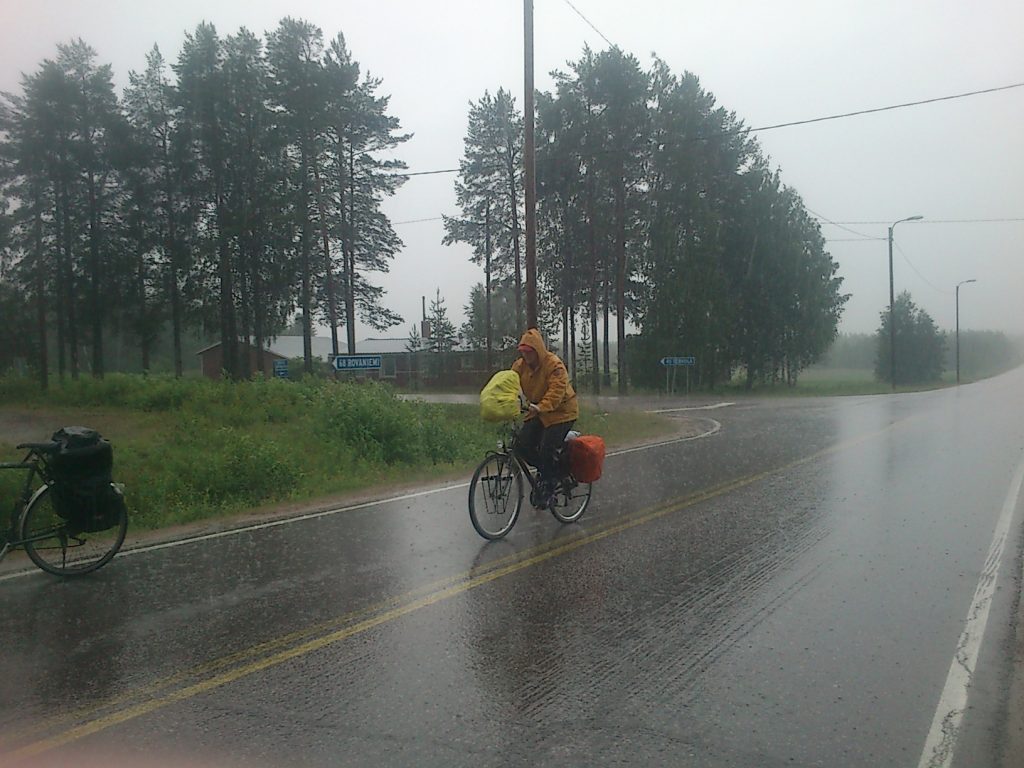 Returning from North Cap over Norway, Harstad to Riksgränsen and as well in Sweden Riksgränsen to Kiruna, I see with mixed feelings. On the one hand, there is beautiful nature, on the other hand, there is just E10 / E6. Norway, between Harstad and Narvik, is not the best place for cycling. In Sweden, the idea was to cycle through the "Abisko National Park" to avoid E10; however, that is very difficult and not suitable for trekking bikes. So we had to use the E10 and experienced beautiful nature spoiled by heavy traffic.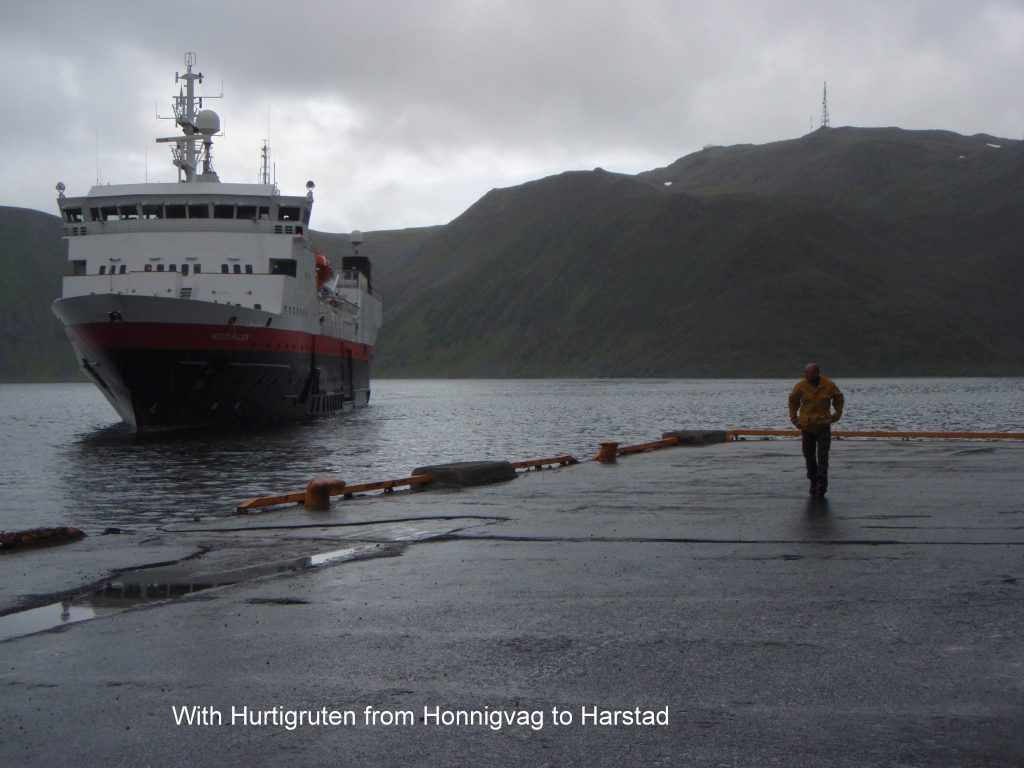 The second part of the North Cap Tour started in Harstad, and the proposed route was Riksgransen, with a break in Kiruna to visit the Kebnekaise Nationalpark and go further to Jukkasjarvi, Gallivare and Jokkmokk. Unfortunately, we had a minor accident in the forest near Jukkasjarvi. Following a visit to the Kiruna Hospital, we had to take the bus for the last step to Jokkmokk.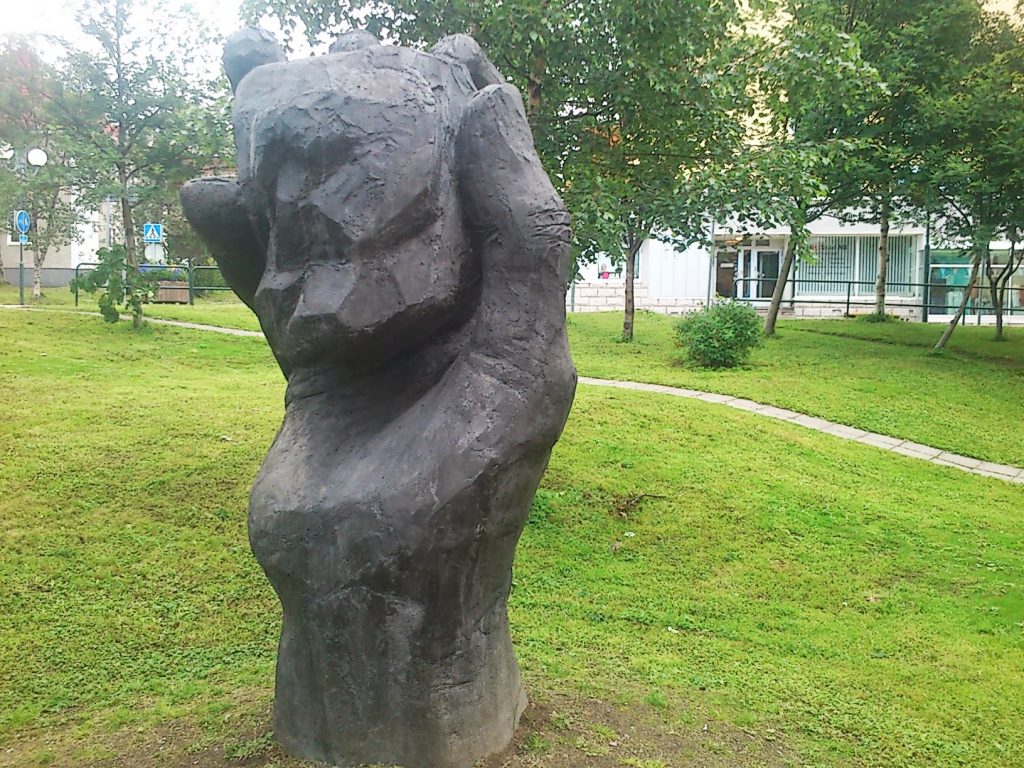 More pictures under 2013 Lulea – Jokkmokk