Short circle in Carinthia 2021
Again, due the ongoing Corona Crisis, a short roundtrip. This time done in Carinthia using a string of well known cycleways and some new sections. New parts are the short but excellent R9 B and the R3 B to Weissbriach.
Grafenstein – Lavamünd; Kilometer 59; HÜ + 321 / -391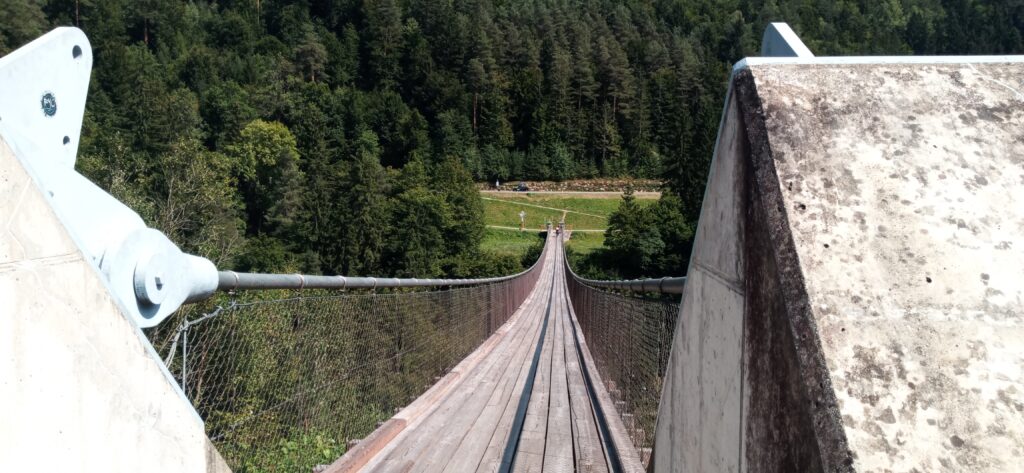 Done on 21 August 2021
First day down to Lavamünd. I have used some cycleways and minor roads. In future there will be some new and good traffic free alternatives along the new build railway lines.
Lavamünd – Judenburg; Kilometer 84; HÜ +705 / -315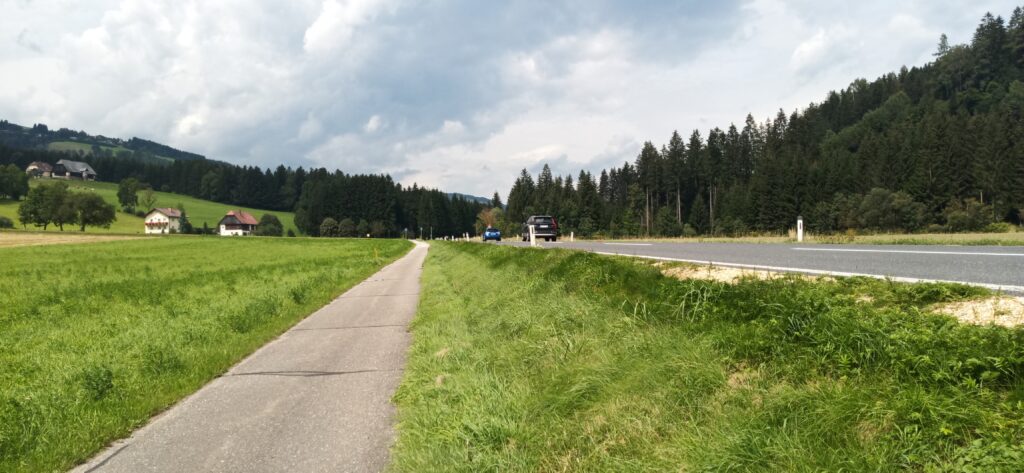 Done 22 August 2021
Second day, as the year before, along the R 10 and over Obdach and down to Judenburg. Cycleways: R10, Zirbenradweg and R3. The R10 goes for 10 kilometers on the main road, otherwise fine cycling.
Judenburg – St Michael in Lungau; Kilometer 104; HÜ +562 / -256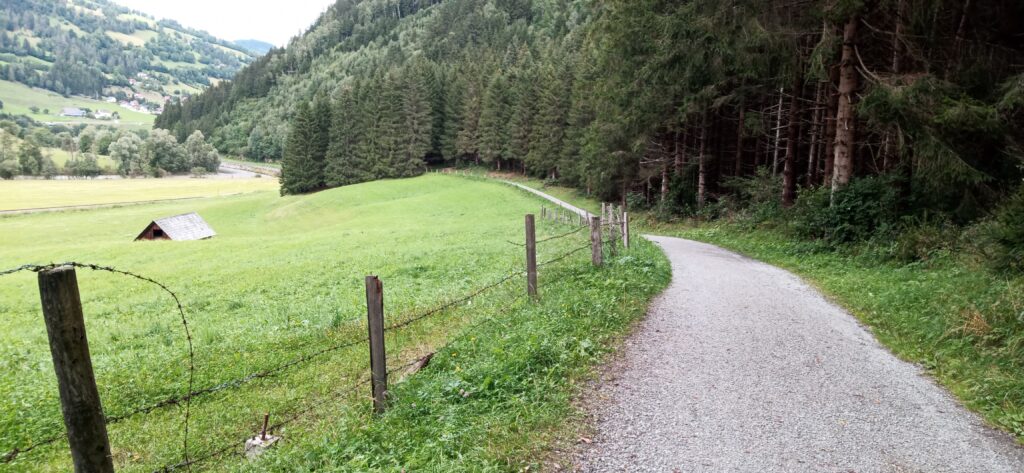 Done 23 August 2021
From Judenburg to St Michael along the Murtal Radweg R3, overall fine cycling just a few kilometers around Frojach is behind the standard.
St Michael – Spittal; Kilometer 82; HÜ + 805 / -1282
Done 24 August 2021
There is just one possibility to go to Gmünd, following the main road. The short but excellent R9 B from Gmünd along the river Malta and back was worth it. Following the R 9 down to Spittal is a mixed feeling, partly good most average cycling and the last kilometers through Spittal terrible.
Spittal an der Drau – Nötsch; Kilometer 71; HÜ +115 / -108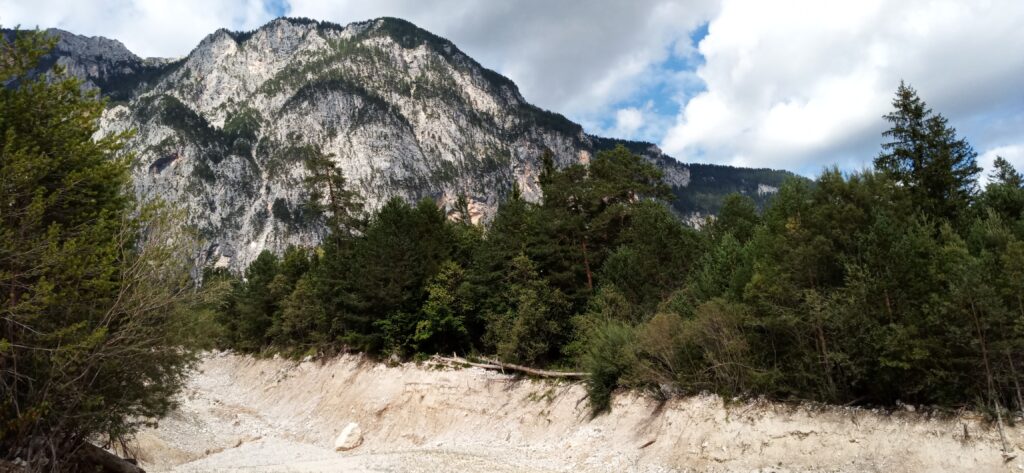 Done 25 August 2021
Fine cycling along R1 to Spittal and later along R3 up to Nötsch perfect cycling in quiet nature.
Nötsch – Villach; Kilometer 108; HÜ + 611 / -718
Done 26 August 2021
From Nötsch to Hermagor along the R3 in quiet nature near the river Gail is fine riding. Following the R3 B, not signposted yet, first along the main road and later a beautiful section to Weissbriach and again following the main road over the Alpine Pass down to the lake. Taking a boat to the east coast and following some streets wit moderate traffic until reaching R1 was a good cycling day.
Villach – Grafenstein; Kilometer 91; HÜ +86 / -160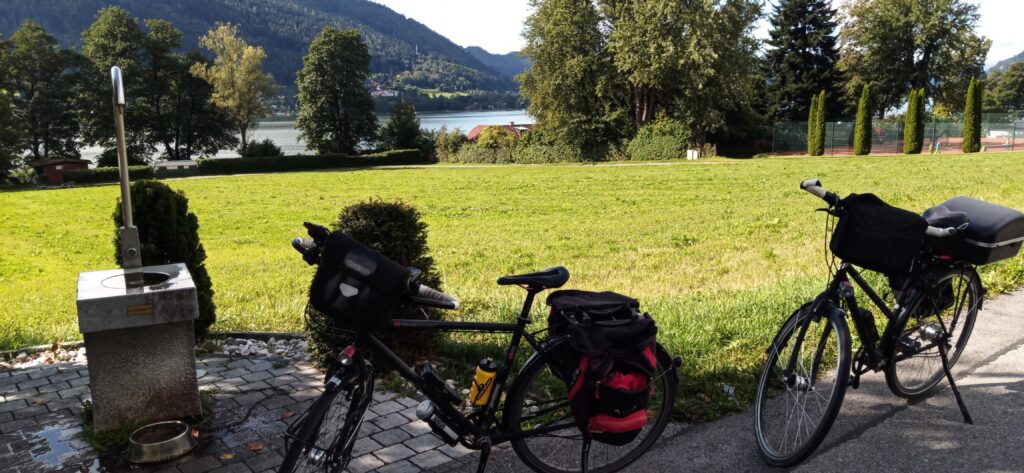 Done 27 August 2021
Last day of the short holiday, instead of using the R1 I opted for the R2 over Feldkirchen and the R5 to St. Veit and following the R7 to Klagenfurt that is fine riding on mostly traffic free cycle lanes, the last kilometers to the destination I used the traffic free lane along the Railway.